Corporate Returns
The first step in the process is to download the appropriate packet for your corporate entity.
There are several different forms of corporate returns and you should already be aware of the type of packet you need for your entity as well as the filing deadline.
PARTNERSHIP, S-CORP, C-CORP, ESTATES AND TRUSTS,
OR MULTI-MEMBER LLC

CORPORATE RATES
February: $750.00

March: $750.00

After March: $750.00
Rate is for 1½ hour session and includes up to 2 partners.

Additional Partners are $30.00 per partner.
Single Member LLC: Rate (All Year) $250.00

"Plus the appllicable rate for personal return."
2019 FILING DEADLINE FOR CORPORATIONS:
S Corp: March 15th
C Corp: April 15th
Partnerships/Multi Member LLC: March15th

Corporate returns are handled primarily by the following associates: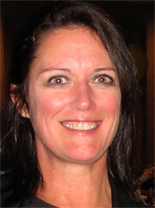 Marta Sullivan, CPA
Marta has spent her most of her career in accounting roles in the entertainment industry, while focusing more of her time on tax compliance over the past six years. She is serious about maximizing her clients' knowledge of how a tax return works, and each year becomes easier and more fruitful for them. She earned a Bachelors degree in Radio-Television-Film from the University of Texas and a Masters degree in Accounting from the University of Houston. This will be her eighth year with us, and she loves working with her clients and the amazing associates Chuck has gathered together.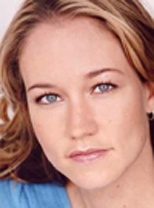 Stephanie Griffin, EA
Originally from the great state of Virginia, Stephanie moved to California 18 years ago to pursue a career in the entertainment industry. Although primarily an actress working in film and television, Stephanie found herself in a wide array of jobs in the industry including business affairs, production accounting, casting, and producing corporate films. She graduated Magna Cum Laude from James Madison University in Virginia with an Honors degree in Theatre and English. After discovering a passion for all things tax in 2007, Stephanie decided to return to school and enroll in an accounting program at UCLA. Now entering her sixth season of tax preparation, she is proud to say she completed her studies in December 2010 with a 4.0 GPA, has passed all four CPA exams (on the first attempt!), and has become an Enrolled Agent, which means she has earned (by way of passing three rigorous tax exams) the right of practicing before the Internal Revenue Service. In addition to tax preparation, Stephanie provides accounting services for a select clientele, and manages to keep house and home together for her husband and three daughters. She is thrilled to be returning for another fantastic season at Chuck Sloan and Associates, where she is sure to put her skills with numbers, people, organization and motherly instincts to good use.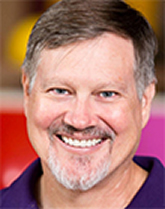 Mike Campbell
Mike comes to us with several years of experience as a tax professional specializing in the entertainment industry. Although he first met Chuck as a result of the union VITA program many years ago, his schedule as an actor kept him from volunteering as an instructor. Obviously Mike's interest in tax preparation never abated and is a member of the National Association of Tax Professionals. A professional actor since 1989 and a member of SAG, AFTRA, and Equity, Mike has performed on stages from coast to coast and on television and film in almost every genre. He has his own production company which has garnered attention from festivals and Universal Studios COO Ron Meyer. Mike also has an associate's degree in accounting from Barnes Business College and worked in the accounting field prior to his decision to move to Los Angeles to pursue a fulltime acting career. Mike's background and training provides an experienced and knowledgeable addition to our continuing team of preparers.

Tricia Lee Pascoe, EA
Tricia Lee has been working with us for nineteen years. Schooled back east…as far east as Oxford, England... Tricia Lee has compiled (in addition to her all important tax preparer expertise) a Bachelor of Fine Arts in Photography, a Masters of Arts in Communications, a Broadcast Journalism Certificate, and is licensed as a Vocational Art teacher in California. She completed her BFA and MA at Edinboro University of Pennsylvania, graduating Magna Cum Laude; was a member of the Alpha Chi honors fraternity and completed 8 consecutive semesters as a patron of the Dean's list. Most recently she passed her Enrolled Agent exams which allows her the right of practicing before the Internal Revenue Service.


Ronnie Steadman, EA
Ronnie hails from the South, where he learned down home values, not the least of which was "a penny saved is a penny earned." Now he knows that "a penny itemized is a penny returned." He graduated Summa Cum Laude from Tennessee Temple University in Chattanooga, TN. Though his studies were focused in math, ironically he turned his sights toward acting and has enjoyed a fruitful career with numerous roles in independent films, national commercials, television, and on the stage. As a result, he understands the entertainer's challenges on a tax return. Originally impressed with the years of service he personally received at Chuck Sloan and Associates, Ronnie was thrilled to become a part of the team years ago and be a provider of that great service to other folks. An avid puzzle-solver, Ronnie enjoys a challenge. He is incredibly thorough and will treat your return as if it were his own. (Which, trust us, means it will be done right, because he don't mess around when it comes to his wallet.)